WRK President Elected to CREDC Board of Directors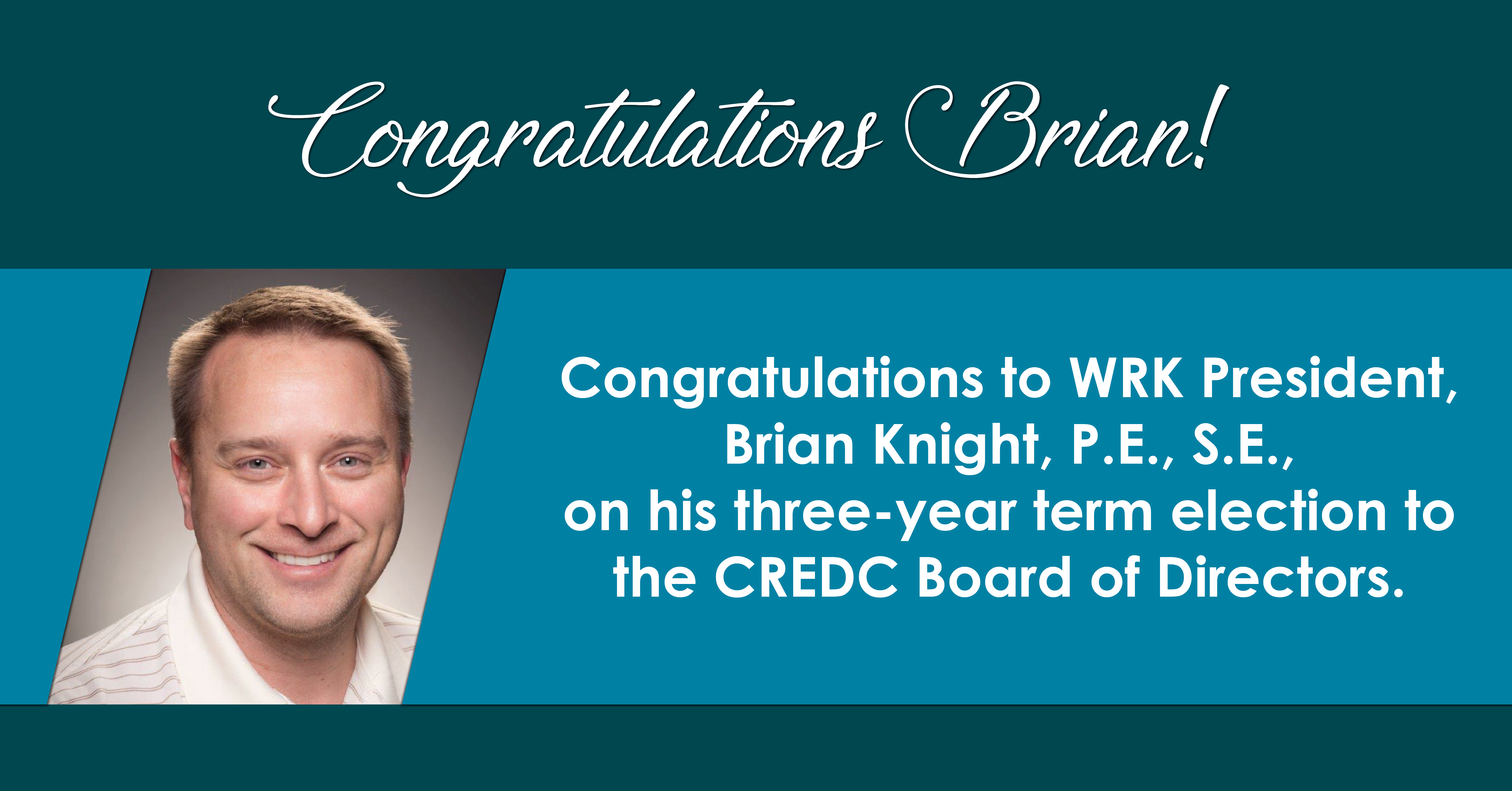 Congratulations to WRK President, Brian Knight, P.E., S.E., for his election to a three-year board of directors term. Brian joins a select group of excellent community business professionals as they work collaboratively to support business recruitment, retention, expansion, and start-ups for companies in Clark County.
"We are truly excited about the caliber of our new and existing board members," said CREDC President Mike Bomar. "As we take on an ambitious strategic plan, we appreciate our top business and community leaders really stepping up to help us achieve some lofty goals this year and beyond."
Read more about the CREDC in The Columbian article or on the CREDC website.
Looking for innovative, outside-the-box thinking?
WRK Delivers.
Creative solutions are our business.
WRK Delivers.
Service. Excellence. Creativity.
WRK Delivers.
Proactive. Responsive. Reliable.
WRK Delivers.
Design Excellence.
WRK Delivers.
You need the right solution.
WRK Delivers.