Local Engineering Services. Global Experience.
WRK Engineers is full-service structural engineering company dedicated to serving our client's needs with a collaborative, comprehensive approach to problem-solving. Our work is broad and diverse as we serve clients at not only the local level, but also regionally, nationally and internationally. We apply creative, adaptive solutions that demonstrate our understanding of the unique project structural challenges, requirements and budget. For every project, we continually strive to identify client needs to deliver value added service and exceed expectations.
WRK Gives Back to 5 Local Charities
Starting with a single employee in 2010, February marks our 5th Anniversary. As part of our celebration for this milestone we will be expanding our support for local community outreach. WRK Engineers believes being a Community Partner is essential to our business practice. We value the community where we live, work and play and desire to support the community by giving back our time and resources.
As part of celebrating our 5-year Anniversary milestone, we will be expanding our outreach to the local community through the support of 5 additional charities and service organizations. During 2015 we will partner with local community charities, chosen by WRK staff, to provide support through financial donations and volunteerism.
For 2015, the Community Partners we are supporting include a diverse set of outreach organizations serving a broad cross-section of our community.
As part of this initiative, the firm has established the WRK Engineers Charitable Fountation to provide support for the fundraising activities and events we have planned for 2015. All financial proceeds recieved by the Foundation will be given to our Community Partners.
What's Happening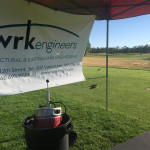 A beautiful day on the course driving balls and making friends
VANCOUVER, Washington July 20, 2015. The weather could not have been better when WRK Engineers attended Ankrom Moisan's second annual Client Appreciation Golf Tournament. Company Principal, Brian Knight, and Associate Principal, Scott Howard, played the round while Devin Gustafson and Karen Shepherd manned the sponsored table at hole 6.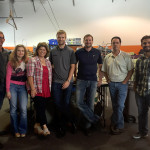 Hanging clothes and sorting donations
VANCOUVER, WA July 23, 2015. On Thursday morning the WRK team took a trip to volunteer at one of our local communities charities, The Giving Closet, a local certified non-profit that does not charge for the goods and services it provides to the community.